The concept of a business and its meaning has changed significantly in the last couple of decades. With the growing number of new technologies and competitors, it has become necessary for organizations to keep themselves updated and ahead of their competitors. Outsourcing helps organizations in doing so. However, it does not mean that you need not do anything once you outsource your contact center or customer care functions.
The main work actually starts after you have outsourced your processes. Now you have to monitor, manage and enhance a part of your business which you do not fully control. Here are few tips for outsourcing contact center customer care functions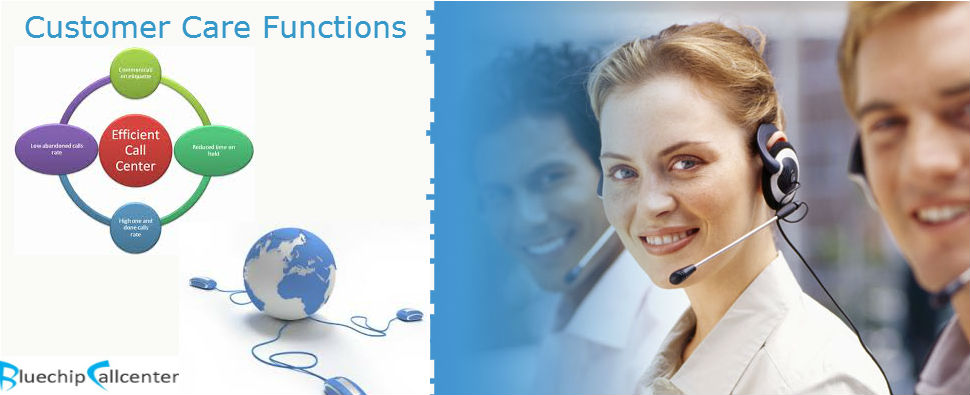 Look For An Experienced Vendor: When searching for a service provider you need to make sure that you are partnering with someone who is capable of offering flexible services. This would help you when your business starts growing and your requirements increase. You won't have to look for a new vendor when your business grows.
Experience In Your Sector: It is always better to partner with someone who has the experience of delivering customer care services to clients from your industry segment. Such vendors would be well aware of your business functions and are likely to provide much better services than those who lack such experience. Further, the overall experience of your outsourcing partner also matters. For large organizations, it is better to partner with outsourcing vendors having at least 10 years of experience in international BPO services.
Start With The Simple Stuff: Organizations need to understand that it takes time to fully grasp things. Your contact center outsourcing partner would surely take some time to understand the process and so will the call center agents. It is better that you start with simple stuff and then move on to bigger things. This would also help you in determining whether they are good enough to outsource complex tasks or not.
Do A Thorough Background Check: This is a very crucial task as you do not want to get in a business relationship with a fraud company. Make sure that you get all the legal and personal details verified of the company. Check for online reviews about them. You might find some negative reviews about them but that is normal. Every company has some negative reviews. You should just make sure that there is nothing that implies that the company is a fraud.
Outsourcing contact center customer care services can be very beneficial for you if done in the right way. The above tips would help you in making the right decision while outsourcing your customer care functions.